Procurement and sales of eventing horses
Elmar Lesch always has a selection of interesting horses for sale at his yard.
Please contact him either on telephone or WhatsApp: +49 (0)171-450 86 73 or via > e-mail for information regarding all horses that are currently for sale.
You can send specific enquiries e.g. you have a horse you would like to sell or you are looking for an eventer that complies with your requirements.
Please use the > contact form
Elmar Lesch Eventer-Auction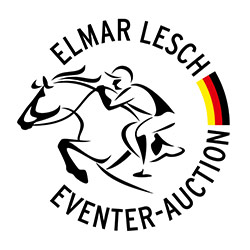 The next auction will take place on November 6th 2021. Details about the collection will be published here as soon as possible.
Do you have any questions? Please contact Elmar Lesch:
+49 171 - 450 86 73
info@elmar-lesch.de